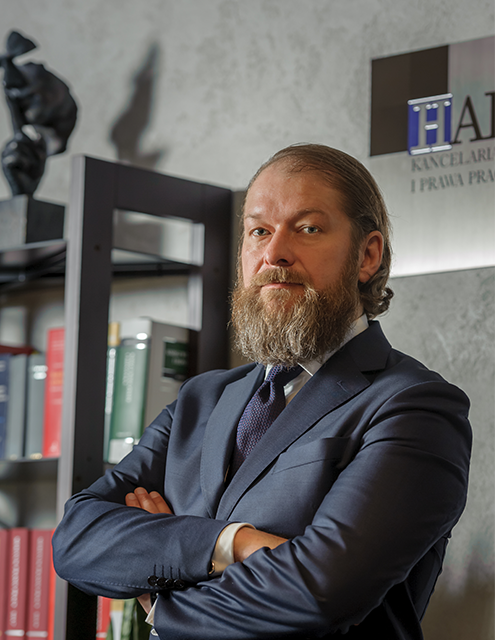 Miłosz Hady
attorney-at-law
Attorney-at-law of long-standing professional experience. He specializes in legal support, including pre-litigation and litigation support, concerning broadly defined employment relationships and contract law.
He has almost twenty years of practical experience in handling difficult cases. He was the litigation attorney in hundreds of cases before labour courts, civil courts and business courts.
A graduate of the Faculty of Law and Administration at the Jagiellonian University in Kraków. In 2004-2006, he was the General Counsel for a national telecommunications group. Since 2007, he has been running his own legal practice, through which, since 2008, he has been the key counsel for the biggest Polish cosmetics holding.
INFOR.PL legal expert. Partner of the HR Directors Summit. Juror of the TOP HR Manager in Action Competition. Partner of the Polish Scientific Network of Labour Law and Social Security COOPERANTE at the Faculty of Law and Administration of the University of Łódź.